Preserve Crunch, Embrace Sustainability
Compostable Packaging for Premium Snacks and Bars
TIPA's high-barrier compostable packaging solutions for snacks and healthy bars guarantee long-lasting freshness and crispiness.
Keep your products protected in metalized or Kraft laminate, with minimal environmental impact.
Home Compostable
High Barrier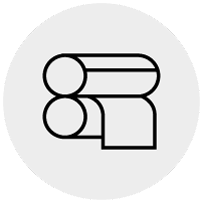 Seamless integration
Sealable
Printable
Certified Home Compostable
Our products are certified by TUV Austria as OK Compost Home and complies with the relevant EU food contact regulations
Both products are two-ply laminates, but the Kraft laminate has an additional feature – a top paper layer, which gives it a natural and organic appearance.
The laminates are available in Europe.
Healthy bars and snacks, crispy snacks and everything that needs a high barrier packaging.
TIPA® products can be converted on conventional converting machinery. Our films and laminates are designed to fit your existing machinery and chain of supply systems, making your packaging journey an effortless one.
The minimum order quantity for reels is 500 kg per SKU -??
Yes! TIPA provides compostable packaging solutions for a variety of segments. Our packaging is sold by weight as reels of film and by units as packaging applications. Browse our full portfolio here.